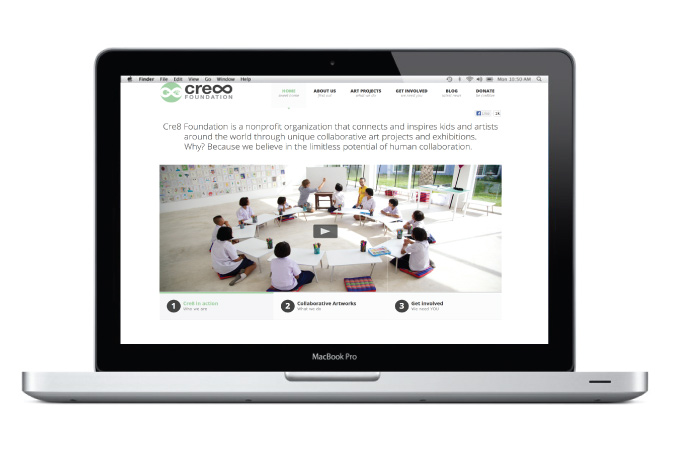 Cre8 Foundation. Official website launch. June 6th 2013. Everywhere.
We are very excited to officially launch our brand new website.  Cre8 Foundation is busy with projects across the globe, and now our growth and expansion spreads to the world wide web too!
Some exciting features of our new website include a bigger focus on our Signature Projects – Drawing Animation Sound (DAS), Most Realistic Alien, Photo Rally and Ping Pong.
We also introduce you to our team – new people and new roles.  We are pleased to welcome on board Shaleah Dancy as Organisational Development Manager and Melinda Barlow as Social Media Manager.  We have such a great team of creative dedicated volunteers and our new website is just one of the ways we can tell you all about them and what we do.


Finally, we have a great new page that helps you learn how you can get involved with any of our projects.  With a simple click you can be part of Cre8's vision and help us in many ways to continue to do what we do.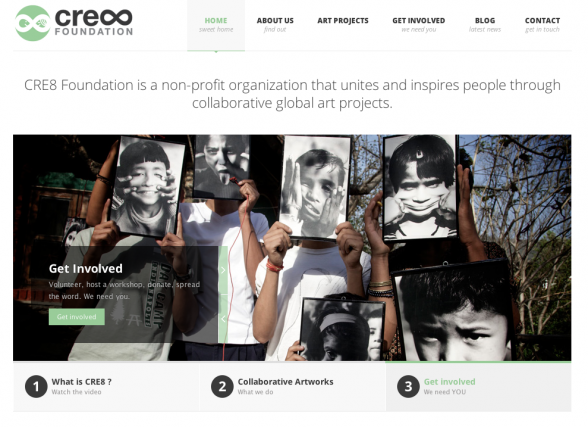 The success of Cre8 Foundation depends on collaboration, so if what you see makes you feel anything at all – and we believe it will – then be part of the collaboration and help us to spread the love!
Share and like on facebook, tweet, regram, pin it – whatever your social media outlet is, get on board and let's create!