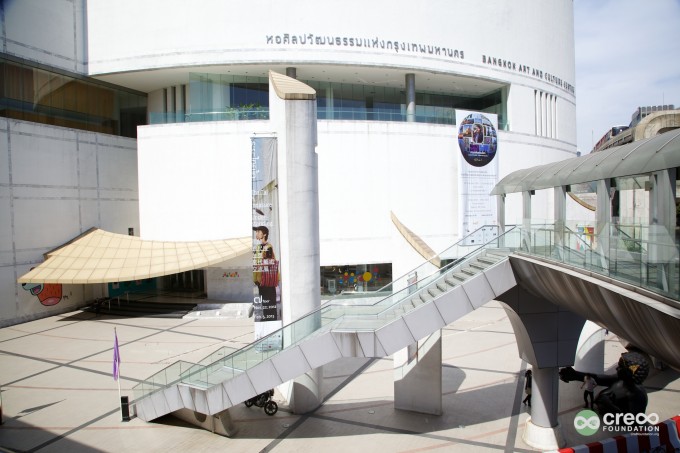 Cre8 Exhibits at Bangkok Art and Culture Centre
At the beginning of 2012, we started a collaboration with the artist residency Thaillywood in Nongketyai in Chonburi, Thailand, conducting art workshops with children at the local school. The culmination of this was a very successful exhibition held at Bangkok's biggest art institution – the Bangkok Art and Culture Centre or BACC. We were very proud to exhibit in such a cool space that looks a bit like the Guggenheim and welcomes over 12,000 visitors on Saturdays and Sundays! A great chance for Cre8 Foundation to communicate the power of collaborative art to BACC's weekend visitors.
The exhibition ran from Jan 4th – Jan 10th, and the official opening was on January 5th. The crowd relaxed over welcome drinks and our very own creative director, Ole Ukena opened the proceedings with a speech about the works and the concept behind the exhibited pieces.
We also held a Silent Auction as part of the event to raise funds to continue Cre8's workshops. Visitors had the chance to bid on 10 selected art pieces, with all proceeds going directly back into the organization, allowing us to reach more kids.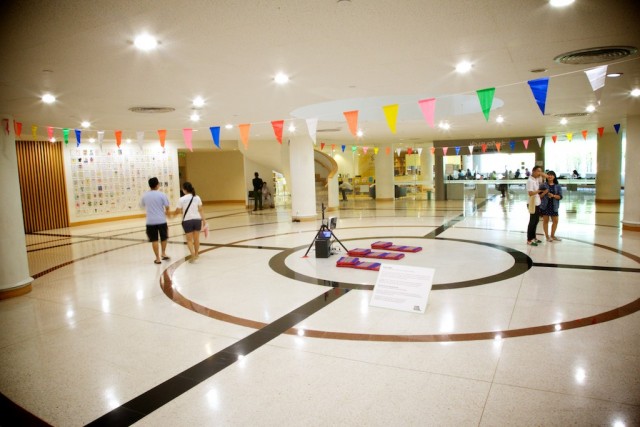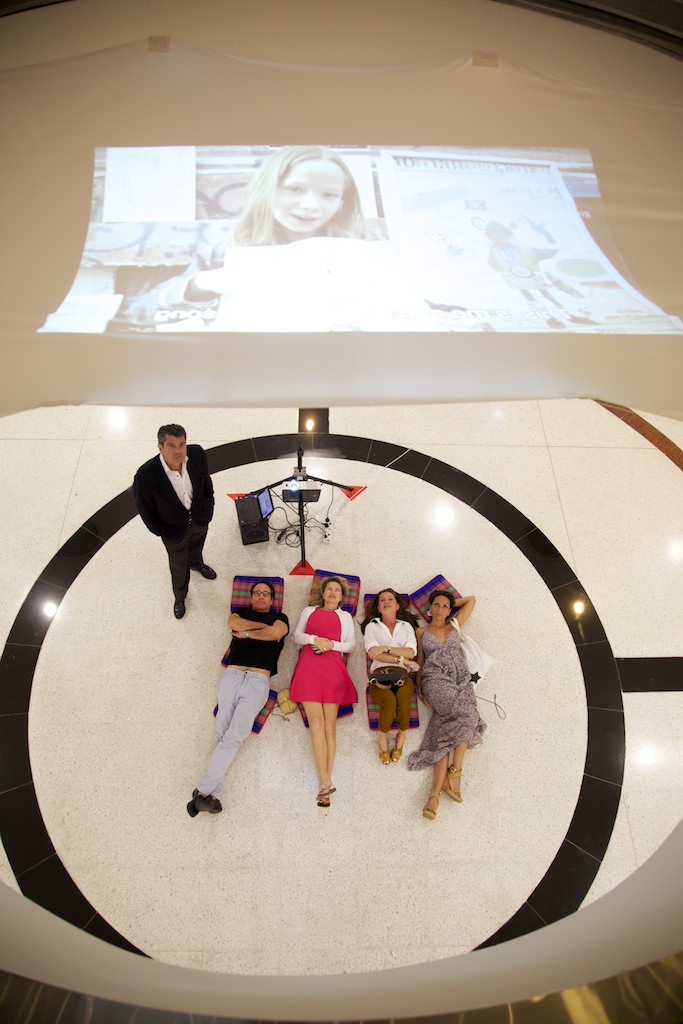 There were some interactive components also, as the exhibition saw the world premiere of Cre8's DAS documentary video for the first time. Many people lay on floor mats and enjoyed the documentary projected above them.
Those familiar with Cre8 will be aware of Ping Pong! Well the BACC exhibition included an installation where students got to sit at specially designed tables and interact – they were not only  passive viewers but in Cre8 spirit became active collaborators.
The exhibition was visited by old and young, from eastern and western cultures, and as all the elements of months of work came together, we were inspired to yet again see collaborative art in action.  Thanks to everyone involved for all their efforts.